DATE
July 4 to 8, 2023
LOCATION
At the École normale de musique de Paris and at the Salle Cortot
JEAN-PHILIPPE COLLARD
Renowned pianist and specialist of the French Music repertoire, Jean-Philippe Collard is the artistic director of the French Music Piano Academy.
Together with eminent performers of this repertoire, he offers a unique opportunity to study in depth the French piano music.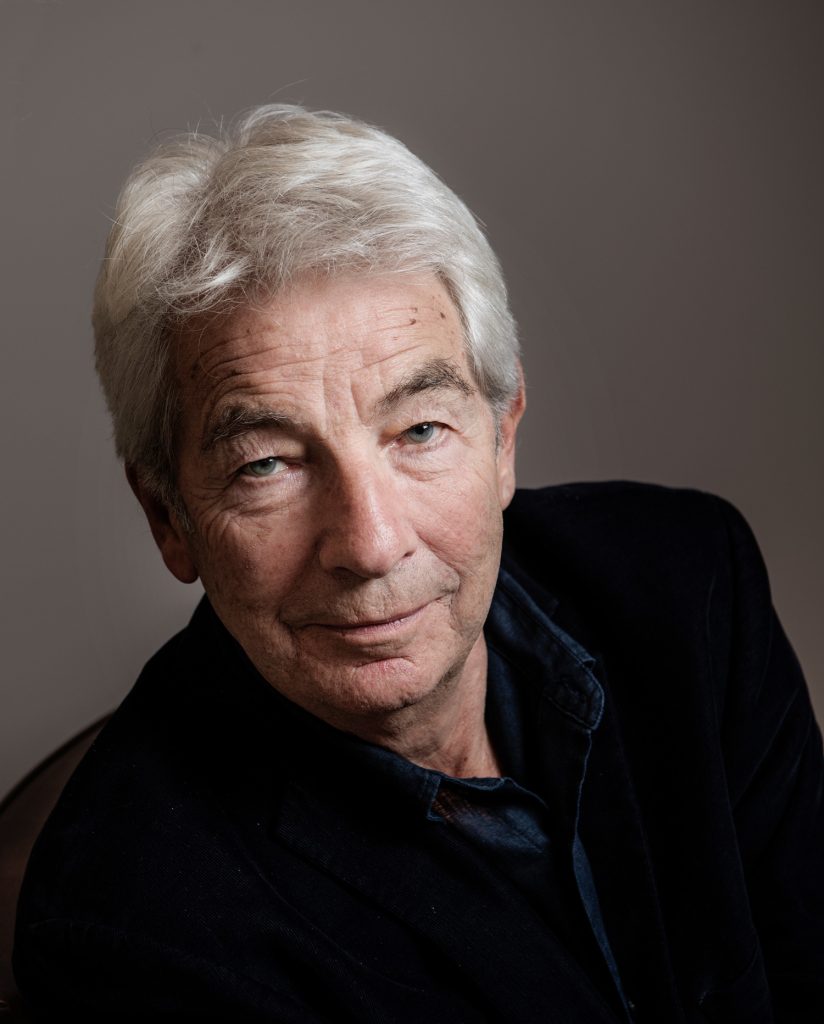 TEACHERS
Henri BARDA | Jean-Efflam BAVOUZET | Michel BÉROFF | Jean-Philippe COLLARD | Claire-Marie LE GUAY | David LIVELY | Jean-Claude PENNETIER | Pascal ROGÉ | Jacques ROUVIER | Emmanuel STROSSER | Françoise THINAT
PRESENTATION
The French Music Piano Academy is open to high level French and international pianists wishing to deepen their knowledge of the French piano music repertoire.
The French Music Piano Academy offers a complete training with :
1 hour of individual lessons per day with different teachers
3 public masterclasses in the Salle Cortot
3 conferences on French music by Vincent Warnier
1 visit to the Marmottan Museum
1 final concert of the participants at the Salle Cortot
RATES : 300€
Free access for the students enrolled in the Artist Diploma program or the Advanced program at the Ecole
ADMISSION
Admission is by application (except for students enrolled in the Artist Diploma program or the Advanced program at the Ecole : automatic entry, subject to availability)

Please send your application with a CV and a 30-minute recording (MP3 file, YouTube link) to: contact@frenchmusicpianoacademy.com

NEW : LISTENER'S PACKAGE
A "listener's package" is offered to allow all those interested in this repertoire to attend the masterclasses, the conferences, the visit of the museum and the final concert without being an active participant.
Listener's package : 75€*
Register now !
 *Free access for the School's students. Just send an email to: contact@frenchmusicpianoacademy.com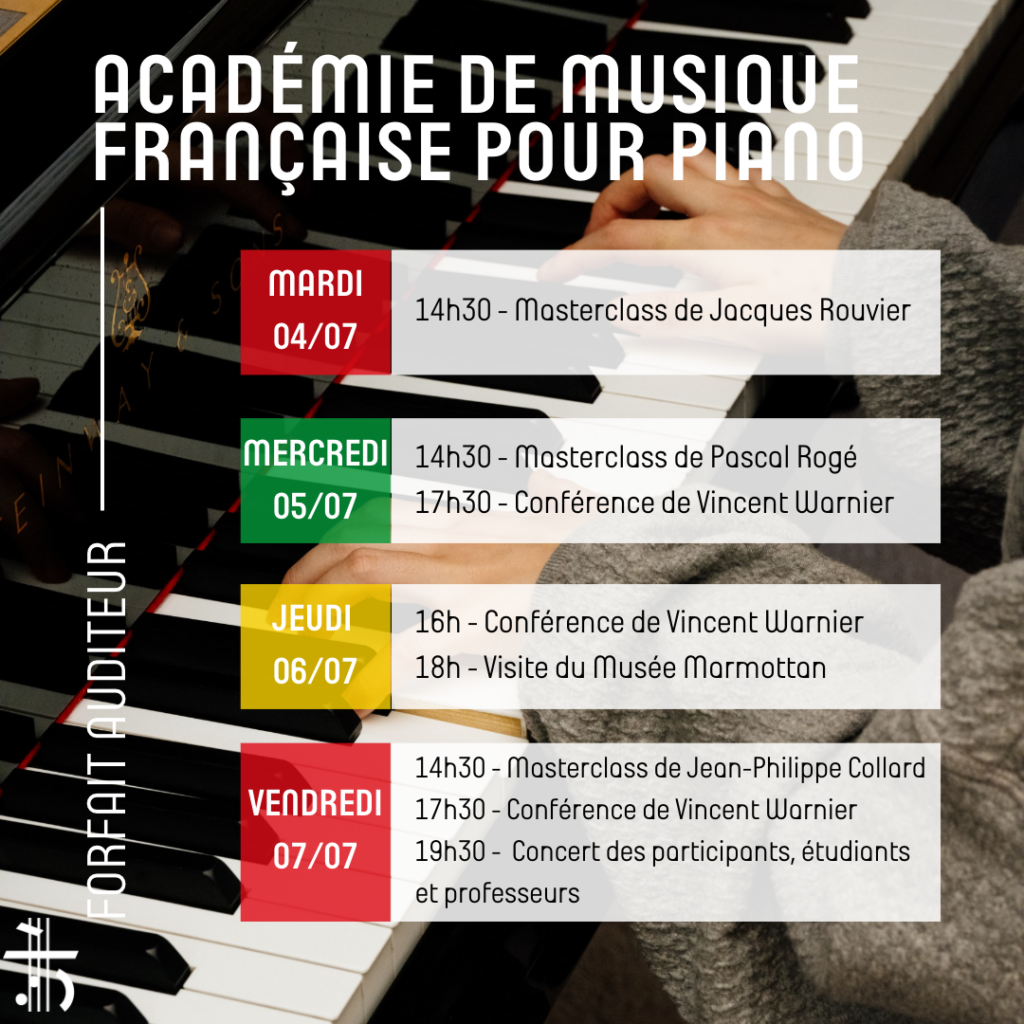 FRENCH MUSIC FOR THE PIANO
"The French piano music repertoire has proved to be one of the richest and most prolific in the history of music from Couperin and Rameau to the present day, including Debussy, Ravel and many others. French music spreads throughout the world from its origins taking root in its land, culture and human genius.
French music is imbued with the qualities of refinement and elegance, which require a specific approach and appropriate teaching to be performed well.
Far from the traditional teaching, it takes specific criteria to understand, analyze and perform this huge repertoire.
Thanks to its wide register, the piano conveys better than any other instrument the evocation of nature which is so important in French Music. Tones, echoes, iridescent colors in its high notes, clouds, vibrations and dark shades in the low range, the piano and with its myriad sounds and harmonies communicates clearly the immaterial evocations of the scores.
Many great artists, ambassadors of the French culture, have travelled the world to pass on these interpretations of color, landscape, half tones, sunrises, mist and resounding fog.
Alfred Cortot was among those who embodied so well the art of French interpretation. Tireless traveler, constantly requesting new pieces, cheerfully imparting the rich repertoire, he also wanted the school that he founded to remain a productive environment where that heritage would be transmitted. Supported by the teachers at the Ecole Normale and other outside specialists steeped in that pedagogy, I will convey these values to new generations. "
Jean-Philippe Collard