The School
The École Normale de Musique de Paris has been located since 1924 in the Allard du Cholet mansion, in the heart of the Monceau plain in the 17th arrondissement of Paris.
The building, inspired by the Renaissance and the 18th century, was built in 1881 by Léopold Cochet for Count Rozars.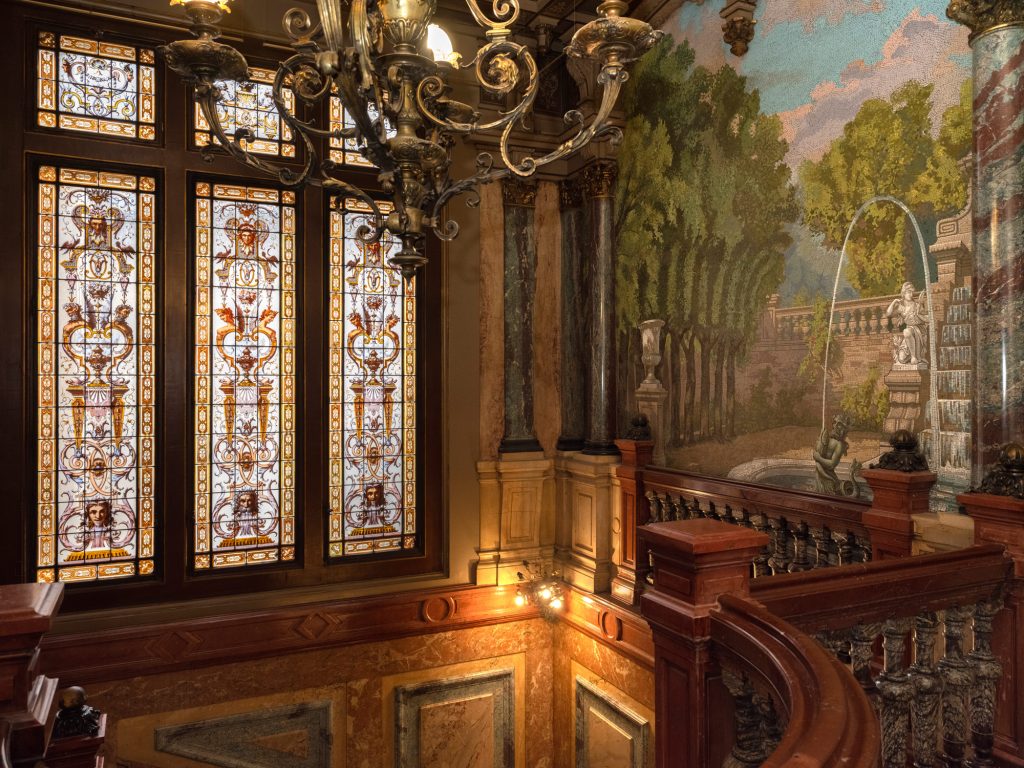 Some elements of the hotel, such as the Munch Room (on top) and the main staircase, (above) are classified as Historic Monuments.
The Salle Cortot
Anxious to give students a space for expression, Alfred Cortot had a concert hall built in 1929 by Auguste Perret, the architect of the Théâtre des Champs Elysées.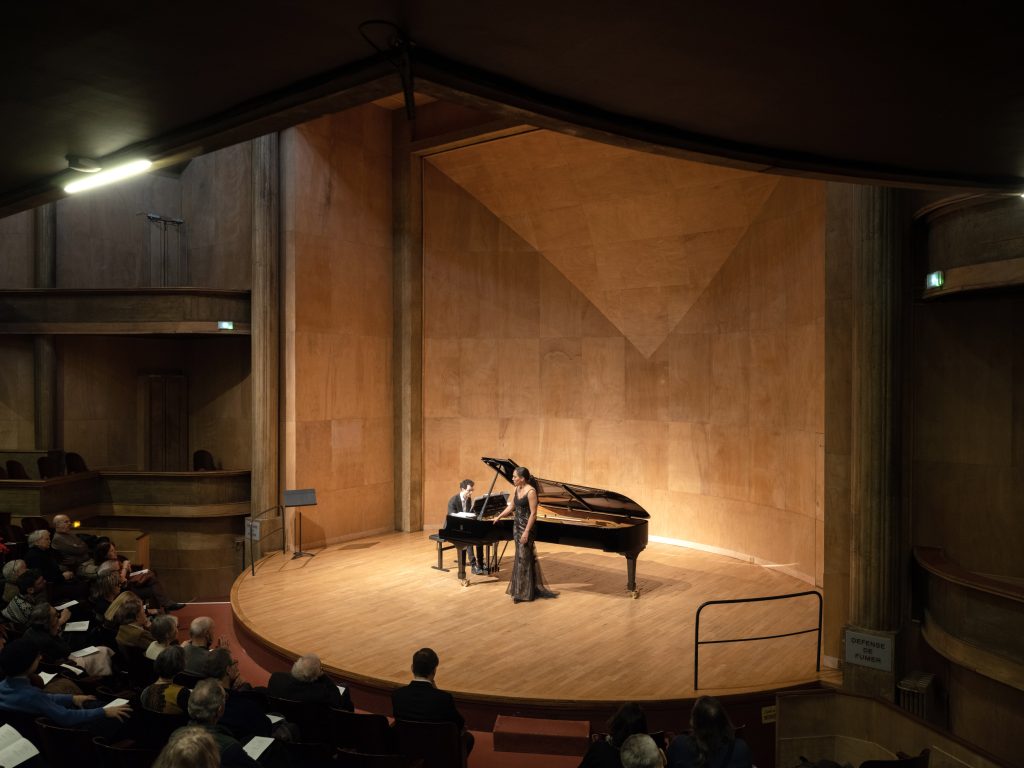 The Salle Cortot is an integral part of the École normale de musique de Paris and can can accommodate 400 people.
By its shape and its structure, largely "wooded", the Cortot room evokes the resonance box of a violin and gives this place an exceptional acoustics.
Listed as a "Historic Monument", this Art Deco masterpiece has hosted the greatest musicians of our time and is the traditional venue for end-of-year competitions, student concerts and public masterclasses.
It is also rented for evening concerts or private events:
Salle Cortot website